June 14, 2022
Best Neighbourhoods To Rent In Winnipeg
---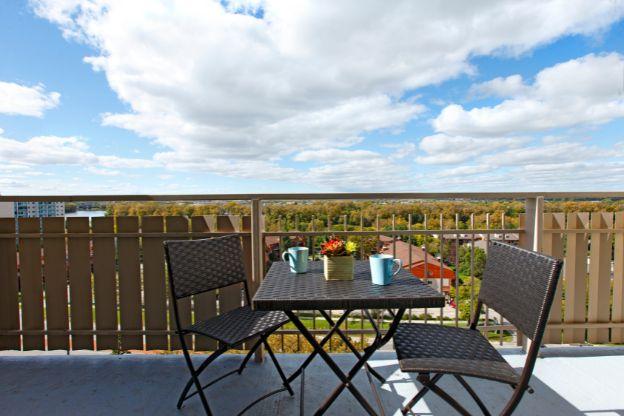 There's no city quite like Winnipeg. What about this place makes it so memorable? The people that live here know how to handle the weather; each year, we endure long winters that rival temperatures in the North Pole. But maybe it's the cold that forms our close-knit communities. 
At Globe Property Management in Winnipeg, we know that this city has a lot to offer. Choosing a place to live is no easy task. It's one thing to read about an area online, but how can you tell what a neighbourhood is really like?
To give you a better idea of Winnipeg's most popular places to live, we've put together this guide. Find out below where the best neighbourhoods to rent in Winnipeg are:
What To Look For
First, let's go over a few things to look for when choosing a neighbourhood:
Nearby amenities. If you have a car, you may not be as concerned with the distance to nearby grocery stores, shopping centres, or restaurants. But if you get around by bussing, walking, or cycling, you'll want a neighbourhood that's close to your most-frequented destinations.
Balance of green spaces and commercial areas. You might not mind living in a place that's in the heart of the city, full of skyscrapers and sleek modern architecture. But others might prefer a more natural area, with plenty of trees and parks.
Budget. Apartments vary in price depending on the neighbourhood you choose.
Naturally, you want to select an area that checks all three of these boxes. Here's an overview of your options:
Charleswood
This community has a rural, green, and homey feeling. Enjoy the beauty of nature by venturing to Assiniboine Park. Around Charleswood, you'll find plenty of walking and biking trails—if you're lucky, you might even spot a deer or two.
Just a few streets away, you'll find yourself back in the urban landscape of the city. The neighbourhood is full of renowned restaurants, including Capital Grill & Bar, Taverna Rodos Restaurant & Lounge, and Signature Pizza And Salads.
In Charleswood, you get the best of rural and urban Winnipeg. It's perfect for tenants who want a bit of both.
Osborne Village
This trendy neighbourhood never seems to go out of style. Love to shop? Then you'll appreciate the selection of clothing stores, bars, and personal services that line the main strip. There's always something to do here on the weekends, whether you want to get your hair done or grab a bite with friends.
Osborne Village offers convenience within walking distance for renters. Just down the street, you'll find Safeway, Shoppers Drug Mart, and Starbucks. Go down the Osborne Bridge, and you'll be just a few blocks away from Downtown Winnipeg.
St. Vital
Full of history and character, St. Vital is a great place to rent in. It features a large shopping centre, antique shops, and a bowling alley.
When you have time to explore, there's plenty to do in St. Vital. This neighbourhood has a lot of green spaces; you'll find parks, the Winnipeg Canoe Club Golf Course, and the Riel House National Historic Site.
Downtown
Downtown Winnipeg features the lively Exchange District, which is full of unique small businesses and restaurants.
Plenty of people work in Downtown Winnipeg. If you're one of them, renting an apartment in the area will be convenient and a time-saver.
Another perk to living downtown is that you're nearby all the major bus routes. If you don't have a car, ready access to public transit will come in handy. There are also plenty of bike lanes built into the major streets, including Garry Street and Notre Dame Avenue.
River Heights
For tenants who are looking to start a family, consider renting in River Heights. This area is close to several schools and family-friendly activities, including the Pan Am Pool.
Renters who love to get outdoors will adore living in River Heights. There are plenty of spots to stop and admire the scenery. If you like to gaze at mansions and modern architecture, take a stroll down Wellington Crescent; it features prime real estate in the city.
St. James
This community has all the amenities that a renter needs. It's located near CF Polo Park, Superstore, and major public transit routes. Who can resist the tasty treats at Sargent Sundae on a hot summer afternoon? There are also a handful of craft breweries, escape rooms, and walking trails.
Down Portage Avenue, the St. James neighbourhood is perfect for tenants who love to shop and appreciate the great outdoors.
Wolseley
Nicknamed "The Granola Belt" of Winnipeg, Wolseley is a dynamic and lively neighbourhood. It's a popular place to rent for young adults, given its proximity to the University of Winnipeg and plenty of trendy hotspots.
Wolseley is full of small businesses owned and operated by other Winnipeggers. Take a walk around the city, and you'll see murals on many major buildings. If this sounds like your kind of neighbourhood, check out our listings in Wolseley.
Check Out Our Available Units in Winnipeg
Have you decided on the neighbourhood you want to rent in? The next step is finding a place to browse available apartments in Winnipeg. At Globe Property Management, we feature all of our available units on our Find an Apartment tool. You can filter results by neighbourhood, desired possession date, price range, and unit type. Check out our listings today!